Find out about Mrs Alexander's Class
Y6 Summer 2022
Welcome to the Summer Term!
Before we look ahead to the coming months, we have a chance to share with you some of the highlights of last term's learning. Our theme last term was based around the scientific topic of 'forces' and the children used the book 'The Man Who Walked Between The Towers' to explore these themes. One of the investigations involved looking at counter balance and the children used their scientific knowledge to create a counterbalance toy for a younger child.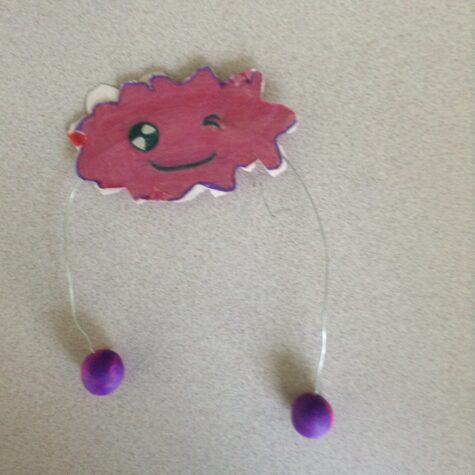 The children also imagined that they were present at that momentous event in August 1974 when Philippe Petit undertook his incredible walk many metres above the whole of New York City. Here is an example of an eyewitness account, as imagined by Tilly:
"So basically, it started off as an ordinary Monday and I was off the subway, walking on the sidewalk to my workplace. I turned 'round the block and I was suddenly standing behind a huge crowd. To be honest, I was late at the time so I had to begin pushing and shoving my way through, accidently hitting a few policemen on the way. I stopped and asked a woman standing nearby why everyone was suddenly crowding in, but she just tapped my shoulder and pointed up. Weird, I thought as I looked up…
As I looked up, I saw the tiniest figure standing on a rope between THE Twin Towers. I was so astonished yet so amazed, I couldn't move but soon I snapped out of my astonished state, I shouted out "Is anyone gonna go get him!? He could fall and kill us with him!" Haha now that I'm telling you this, my reaction was quite funny. What? Oh did I enjoy it? Well yes, but at the time I had a lot of angry emotions because well, he didn't really have the right to do that neither should he be putting us in danger. Luckily, it was finally over  after the police headed up both sides with their megaphones warning him to come down. He was being very cheery going side to side, but he eventually didn't have a choice but to hand himself over. After a few minutes, the crowds disappeared, and the loud ringing of my phone came on. This silly boy, wasting my time with his "amazing" stunts. But to be honest, it was quite good. And with that, I rushed on forward down the sidewalk."
Learning about money management is a key tenet of PSHCE at Alverton, and this year, Y6 were in the fortunate position of having a series of virtual lessons that were delivered by Peter from 'MyBnk'. For the final session, the children were joined by none other than our esteemed local MP and Chancellor of the Exchequer the Right Honourable Rishi Sunak. As you can see from these photos, he was most interested in finding out what the future generation of voters think about managing their finances!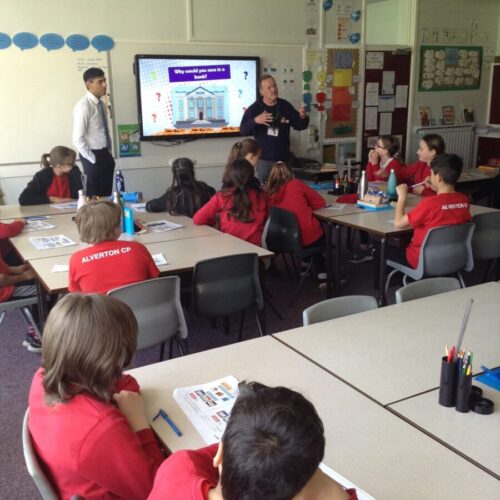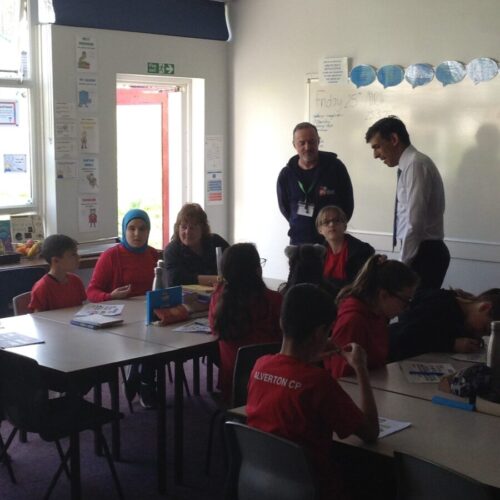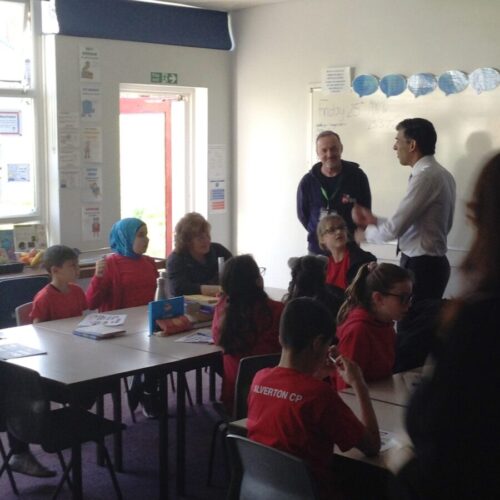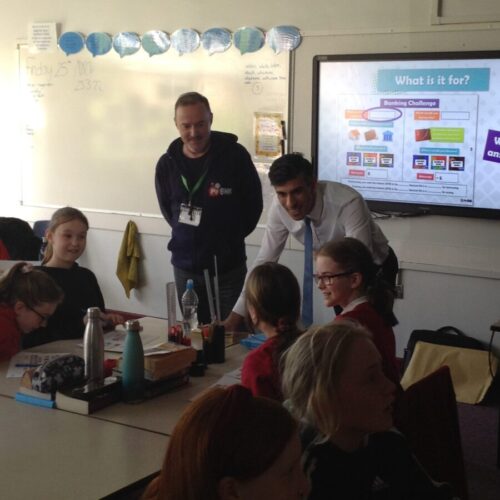 To prove how much they learned, Y6 children baked cakes and sold them in order to help pay for their end of year trip.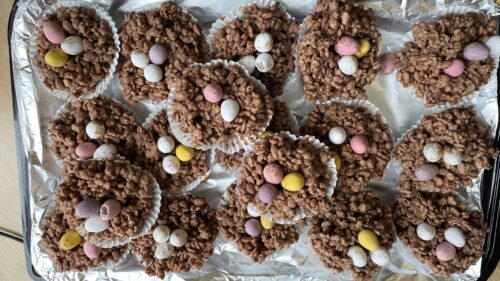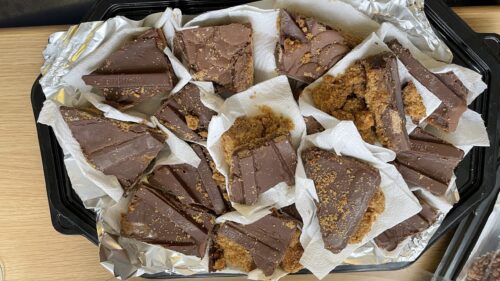 Moving on, it's the children's last term at Alverton and all in Year 6 are determined to make it the best summer term ever! Our topics this term are based around 'Beowulf' and 'The Spider And The Fly' – two very different story books indeed.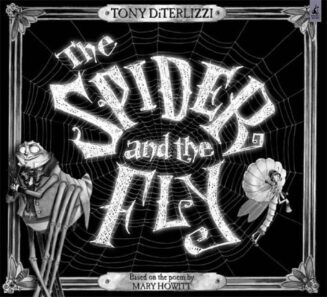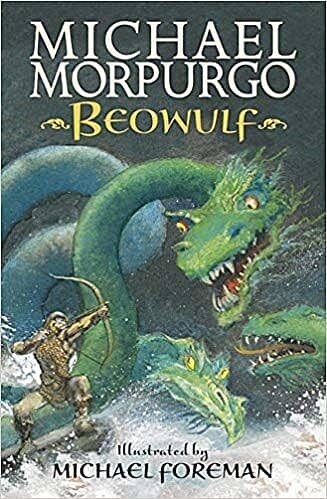 Children will learn about the heroic deeds of Beowulf and his clan of mighty Anglo-Saxon warriors. Using the celebrated picture book 'The Spider And The Fly', children will be challenged to discover if the two creatures are in fact related in any way as they explore micro-organisms and classification. In maths, the children will be consolidating their learning over the years with a variety of activities designed to engage and challenge the children. History will of course involve learning about Anglo-Saxons and how they lived their lives and children will be discovering more about the intricate designs of Anglo-Saxon jewellery when making their own pieces in Art. Running through everything we do will be more RSE work, focusing on the science of puberty and learning more about peer pressure.
This term sees the return of SATs after a two-year hiatus and the children are keen to showcase their learning at Alverton. SATs week begins on Monday 9th May. But it's not just about exams in Year 6: on Friday 6th May, the class will visit the Nissan factory in Sunderland in order to learn more about engineering and manufacturing, the value of teamwork and of course, Nissan's legendary cookies. Children will need to have a packed lunch with them, so be sure to let the office know in good time if a school packed lunch will be required.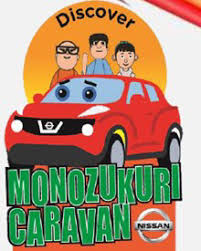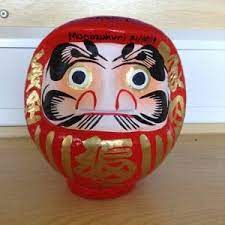 Another trip lined up for the children this year is 'Let's Learn Moor', which takes place in wild and wonderful Swaledale, part of the beautiful Yorkshire Dales. This gives children an opportunity to learn how the gamekeepers of the estates of moorland landowners manage the nature and wildlife of the area, as well as a chance to just be outside in the stunning countryside near Reeth. There will also be a meeting with a gang of gundogs, who, when off duty, (as they most definitely will be!) are the cutest and most cuddly dogs around!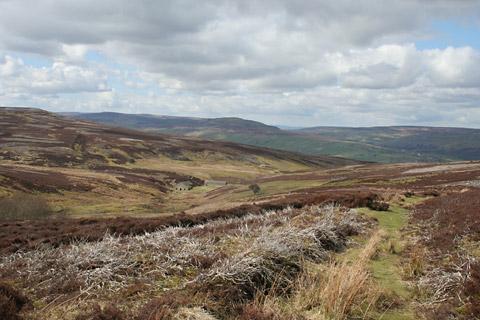 This term should also see the reinstatement of transition activities between the Year 6 children and Northallerton College, as the class start to say goodbye to their primary education and embrace the start of secondary school. More details will be provided as they arrive. There will also be a Leavers' Assembly for parents to watch and of course, to end the children's time at Alverton on a high, an end of school trip. This year, we will be visiting 'Funshack' in Stockton,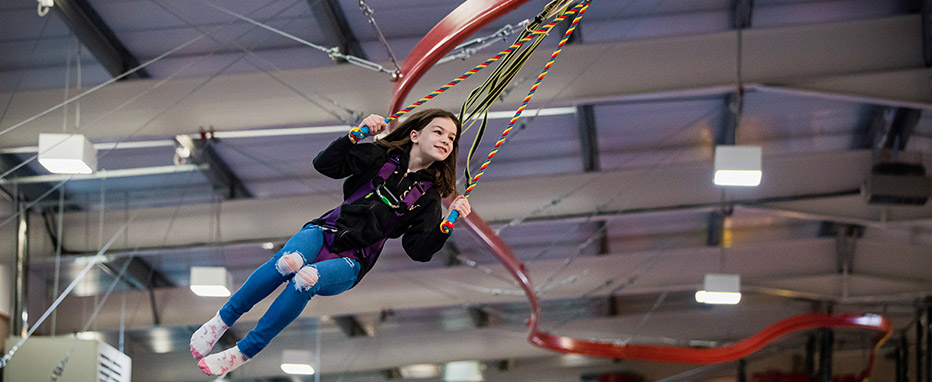 followed by an exclusive session at the 'Splash' swimming pool before moving onto Ropner Park for some much-needed lunch. The following day, children will be partaking in a farewell takeaway pizza lunch on the field to celebrate the finale of their time at Alverton.
Having been the children's teacher for two years now, I can say with some confidence that the children are ready for the next stage in their education and while it will be sad to say goodbye, we are sure that they will continue on their journey as caring, honest and trustworthy members of the community.
Useful information.
All children are expected to read at home, ideally with an adult, for at least 10 minutes each day. Planners should be signed by an adult and put in the classroom ready to be seen by Mrs Gomersall, Mrs Turner or Mrs Alexander.
Homework is generally set on Wednesdays and expected in on Mondays. There are weekly spellings to learn, a comprehension, grammar activity and some maths. In addition, children can always access the following websites in order to undertake extra-curricular learning:
Swimming is on Mondays and PE will generally be on Fridays, unless otherwise informed. PE kit, consisting of a school red top, black shorts, black tracksuit and trainers or plimsolls should be worn into school on these days.