Curriculum
Overview
The national curriculum is a set of subjects and standards used by primary and secondary schools so children learn the same things. It covers what subjects are taught and the standards children should reach in each subject.
Click here for the Department for Education website. 
Like many primary schools, we find that an integrated topic-based approach to the curriculum is the best way to deliver the statutory requirements of the National Curriculum.
In the Early Years Foundation Stage although planning covers all statutory requirements, our capable teaching staff try, where possible, to respond to the children's interests. This ensures that we maximise their interest and engagement. Click here for the EYFS statutory Framework.
The National Curriculum 2014
The school follows the 2014 National Curriculum for all subjects. Maths and English are in line with the National Curriculum and according to the ability of each child. Children are assessed regularly using Target Tracker to inform the planning of teachers.
The school follows the Locally Agreed RE syllabus.
The school follows the NYCC syllabus for PSHE and for Relationships and Sex Education
Computing, PE and Science are taught discretely and are embedded throughout the curriculum.
Phonics is taught at Key Stage 1 using Letters and Sounds (Little Wandle).
Reading is taught primarily through The Collins Big Cat Reading scheme linked to Little Wandle and supplemented by a variety of other books where appropriate.
All pupils receive a high quality guided reading session at least once a week.
Every child will have a home/school reading diary and the opportunity to take home an appropriately levelled book. Parents are asked to support school by commenting in the diary. Children are expected to read daily at home. This may include newspapers, comics, magazines, library books etc. Home readers will not be changed daily but will be changed when appropriate.
We have a creative approach to the curriculum and integrate both core and foundation subjects around a theme .The themes are introduced through a class book to motivate and inspire a love of reading and writing. Themes are planned termly to ensure that the children cover all aspects of the National Curriculum. The long term plans include the foundation subjects ( History, Geography, Art, Design Technology, Computing, Languages, PE and Music).
Please access the pages in the Curriculum menu to find more information about our Curriculum.
If you can't find the information you require, please don't hesitate to contact class teachers or Mr Linsley (Headteacher) or Mrs Lacey ( Deputy Headteacher ) in school, via the school office or using the website contact form.
Please use the links below to find out what our children will be taught.
Our Curriculum
please expand the topics below for more information
Art and Design
British Values
Promoting British Values at Alverton Community Primary School
The DfE have recently reinforced the need "to create and enforce a clear and rigorous expectation on all schools to promote the fundamental British values of democracy, the rule of law, individual liberty and mutual respect and tolerance of those with different faiths and beliefs."
The Government set out its definition of British values in the 2011 Prevent Strategy, and these values have been reiterated by the Prime Minister this year. At Alverton these values are reinforced regularly and in the following ways:
Democracy:
Pupils have the opportunity to have their voices heard through our School Council. Every member of the school council is voted in by their class. The school council has regular meetings in school to discuss ideas which are then discussed with the Headteacher. The school council meet regularly with other schools in the cluster where ideas are shared. These meetings often result in changes being made from suggestions made by pupils.
Our school attendance policy involves rewards which the pupils vote on as a class group.
Children have questionnaires where they are able to put forward their views about the school.
The Rule of Law:
The importance of Laws, whether they be those that govern the class, the school, or the country, are consistently reinforced at Alverton through school assemblies and our Behaviour Policy.
Pupils are taught the School Rules, Playground Rules and Safety Rules from an early age .Pupils are taught the value and reasons behind laws, that they govern and protect us, the responsibilities that this involves and the consequences when laws are broken. Visits from authorities such as the Police; Fire Service; Lifeguards etc. are regular parts of our calendar and help reinforce this message.
Individual Liberty:
At Alverton, pupils are actively encouraged to make choices, knowing that they are in a safe and supportive environment. As a school we educate and provide boundaries for young pupils to make informed choices, through a safe environment and empowering education. Pupils are encouraged to know, understand and exercise their rights and personal freedoms and advised how to exercise these safely, for example through our E-Safety and PSHE lessons. Whether it be through choice of challenge, of participation in our numerous extra-curricular clubs and opportunities, pupils are given the freedom to make choices.
Mutual Respect:
Mutual Respect is at the heart of our values. Children learn that their behaviours have an effect on their own rights and those of others. All members of the school community treat each other with respect and this is reinforced daily throughout school.
Tolerance of those of Different Faiths and Beliefs:
This is achieved through enhancing pupils understanding of their place in a culturally diverse society and by giving them opportunities to experience such diversity. Religious Education lessons and PSHE lessons reinforce messages of tolerance and respect for others. Members of different faiths or religions are encouraged to share their knowledge to enhance learning within classes and the school. The children visit places of worship that are important to different faiths.
Design and Technology
At Alverton, we believe that design and technology helps to prepare children for the developing world and encourages them to become curious and creative problem-solvers, both as individuals and as part of a team.
Through the study of Design and Technology, the children combine practical skills with an understanding of aesthetic, social and environmental issues. Design and Technology helps all children to become discerning and informed consumers and potential innovators. It provides children with a greater awareness and understanding of how everyday products are designed and made.
Across EYFS, Key Stages 1 and 2, we plan Design and Technology activities so that they build upon prior learning of the children. We give children of all abilities the opportunity to develop their skills, knowledge and understanding and ensuring progressive challenge, breadth and depth to their design and making. Each year we aim to begin a new term with a bold and innovative Design and Technology project based around a song or a book.
Subjects such as English, Maths, Science and Computing are reinforced through Design and Technology by giving children the opportunity to:
apply methods of calculation and measurement to real life situations.
write plans, instructions, rationales and evaluations.
articulate ideas and compare and contrast their views with others.
discuss views and clarify design ideas.
use a range of increasingly technical vocabulary.
apply scientific knowledge to designs and inventions.
use a range of resources including computer design.
We believe that children at Alverton will be fully prepared to meet the challenges ahead and be thoughtful, questioning, resilient and diligent in all aspects of Design and Technology.
English
English is at the heart of our Curriculum.  We teach our pupils to read, write, speak and listen to promote not only enjoyment but also to allow children to participate fully in society.  We give our children opportunities to develop their language skills throughout all aspects of the Curriculum.
"The more that you read, the more things you will know. The more you learn, the more places you'll go."— Dr. Seuss, "I Can Read With My Eyes Shut!"
Year of Reading for Pleasure
2020 – 21 is our year of Reading for Pleasure.
Year of Oracy
2019 – 20 was our year of Oracy.
Vibrant Vocabulary
2018 – 19 was our year of Vibrant Vocabulary.
Year of Books
2017-18 was our fabulous Year of Books.
Phonics and Early Reading
Systematic Synthetic Phonics is taught in EYFS and Key Stage 1 using Letters and Sounds.  Daily phonics lessons ensure the children use appropriate strategies to decode, blend, segment and read for meaning. Lessons also incorporate speed writing of common exception and high frequency words.
In order for pupils to apply their phonic knowledge, they read in small groups, with an adult. Over the course of the week, the groups read their book three times, each time focussing on a different aspect of reading: 1. Decoding   2. Fluency and Expression   3. Comprehension.
Pupils are individually assessed on their phonics knowledge and a phonically decodable book is assigned to them to read at home. Our aim is for children to read the same book 3 times at home following the same procedures as in school.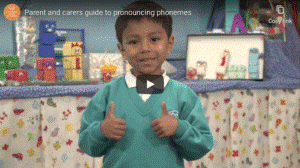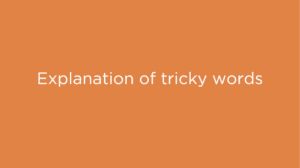 Reading at KS2
Reading is taught through a variety of schemes This is supplemented using real books. All pupils receive a high quality guided reading session at least once a week as well as the whole class teaching of specific reading skills.
Every child will have a home/school reading diary and the opportunity to take home an appropriately levelled book. As reading skills develop, home readers will incorporate different schemes, popular children's authors and non-fiction books.  Parents are asked to support school by commenting in the diary.  Children are expected to read daily at home. This may include newspapers, comics, magazines, library books etc. Home readers will not be changed daily but will be changed when appropriate.
We have a creative approach to the curriculum with reading at its heart and integrate both core and foundation subjects around a theme. The themes are introduced through a class book to motivate and inspire a love of reading and writing.   Children will enjoy a class reader every day.
Writing
We aim to teach our children to write effectively in a variety of genre, throughout the Curriculum.  Inspiration will come from many areas but will primarily be driven by reading.
Grammar
Teachers use the Nelson Grammar Scheme to plan and deliver daily focussed grammar lessons.  Specific links will be made between reading, writing and grammar and children are expected to use the grammar they have been taught in their independent writing.
Spelling
In EYFS and KS1 children develop their spelling ability using Letters and Sounds.
In KS2 children follow the Read Write Inc Spelling Programme to develop children's knowledge of spelling patterns and rules.
 Click here for Reading Progression Document
Click here for Word Reading Progression Document
Click here for Grammar Progression Document
ICT / Computer
Click here for Computing Long Term Plan
The Computing curriculum at Alverton goes from strength to strength. Children are taught specific computing skills in a series of formal lessons. These skills are then applied independently by the children across the curriculum in a variety of contexts so that pupils are able to consolidate their computing teaching by applying their knowledge to report on, compare and generally explore all aspects of the rest of the curriculum. Ipads are now very much part of everyday learning, with each class having a specific allocation and an opportunity to book more, should they be required. The ICT suite, much envied by other schools, has now been updated with new computers, enabling children, regardless of ability, to work and research better than ever before, as well as using the Green Screen to create all manner of films and backdrops, while the CTOUCH boards in every classroom allow all kinds of multi-faceted learning to thrive. The results of this improvement in hardware have meant that attainment in Computing at Alverton is on course to reach the highest standards the school has seen. Children are fluent in using different operating platforms, a variety of internet browsers and can cope with using many programs and apps. Our Digital Leaders are always on hand to help out where needed in order to facilitate the smooth delivery of the Computing curriculum…or to ensure that everyday technology applications are primed and ready to go.
We are justly proud of our Code Club. As well as teaching the children how to work both independently and alongside others, having to trawl through many steps to try and identify what has gone wrong and how has meant that children who attend Code Club have been able to really develop their resilience. Now in its fifth year with Richard (our Code Club volunteer tutor) at the helm, the children have been able to embark on all kinds of projects using not only Scratch but also using Microbits hardware and programming in Python. Code Club has provided an opportunity for children across KS2, from the youngest to the oldest, to really get to grips with debugging and problem-solving, using a variety of creative methods.
The recent hiatus in formal, school-based learning has meant that apps such as Seesaw have really been pivotal in helping children to remain in touch and connected with each other. Used in school as a metacognitive learning tool, Seesaw has allowed children to continue with their collaborative learning out of school whilst providing much-needed reassurance of still being part of a class within the Alverton school community.
At Alverton, we understand clearly our responsibility in preparing children, whatever their needs, for their next stage of education and for the opportunities, responsibilities and experiences of later life, laying the foundations so that they can take their place successfully in modern British society and the wider world. We have every reason to believe that here, at Alverton, we are succeeding in this vital role.
Useful websites:
https://www.thinkuknow.co.uk/parents/
https://www.childline.org.uk/info-advice/bullying-abuse-safety/online-mobile-safety/
https://www.nspcc.org.uk/preventing-abuse/keeping-children-safe/online-safety/
Maths
At Alverton we teach Maths through the Convince Me Maths approach.
The new National Curriculum for mathematics aims to ensure that all pupils:
Become fluent in the fundamentals of mathematics, including through varied and frequent practise with increasingly complex problems over time, so that pupils develop conceptual understanding and the ability to recall and apply knowledge rapidly and accurately;
Reason mathematically by following a line of enquiry, conjecturing relationships and generalisations, and developing an argument, justification or proof using mathematical language;
Can solve problems by applying their mathematics to a variety of routine and non-routine problems with increasing sophistication, including breaking down problems into a series of simpler steps and persevering in seeking solutions.
We aim to place investigations, problem solving and reasoning skills at the heart of our mathematics teaching. The expectation is that all children welcome challenge, can link mathematical topics to each other and build a strong understanding of the relationships between them.
Through careful assessment, planning and preparation we aim to ensure that all children progress once the basic concept is understood. All children are given the opportunity to use concrete manipulatives to enhance their understanding of each mathematical concept, they will then be asked to create or show examples of how this could look pictorially. This ensures that all children can make clear links between concepts and can see what is happening, the changes that have taken place and the outcomes of that method. Those who grasp new material quickly will be able to access a range of fluency challenges leading onto rich problem solving and reasoning tasks.
Show: Children will use manipulatives to show understanding of a question or concept. They will then move along the working wall at their own pace as follows.
Do: Children will demonstrate their understanding of a concept using manipulatives and pictorial representations, moving to abstract representations.
Think: Convince me that… Children will prove their answers by explaining their reasoning.
Explain: What is the Same? What is different? Children will be able to find different ways to get to the answer and be able to explore the problem deeper if a variable changes.
Solve: Pupils deepen their understanding by investigating, sorting, comparing or by looking for patterns and rules in the representations they are exploring the problem with. Children will be expected to use a range of mathematical concepts to reason and problem solve.
Please download our Maths Long Term Planning from the link below
Mathematics Long Term Plan KS1 and KS2
Modern Foreign Languages
Modern Foreign Languages at Alverton
French at Alverton is really taking off! Thanks to the North Yorkshire MFL planning, teachers at Alverton are more than equipped to deliver this popular subject! Specialist teaching in the lower end of KS2 is proving to engage all the children as they enthusiastically acquire skills in this language, whilst at the upper end of the school, children are now beginning to engage with their peers at a school in France. This year, identification games were played and Christmas cards were exchanged – next year, we are going to develop this link much further so that not only language skills can be improved but also cultural knowledge and understanding can be enhanced. In addition, children in EYFS and KS1 will soon be singing their hearts out in French and will be able to speak and understand simple commands, readying them for more formal, yet fun, immersion in the language on their entry to KS2. We aim to hold a 'French' afternoon at least once a year, with the children participating in sampling some French cuisine, playing some traditional French games and researching and exploring aspects of French culture.
At Alverton, we believe that learning another language is a crucial part of the children's education, which allows children to build self-confidence as well as developing their communication skills. In our modern society, children now have the ability to communicate with others from around the world. We want to equip the children with the skills and confidence to be able to do this. We explain to the children the benefits and purpose of learning a language too, such as being able to communicate with others whilst on holiday abroad, or having a better understanding of different cultures. Our vision for MFL at Alverton is to encourage the children to be inquisitive about the world.
Personal ,Social, Health, & Citizenship Education (PSHCE) and Relationships, Sex Education (RSE)
Click here to view the Alverton Virtual Library
Click here for PSHE Long Term Plan
PSHE & RSE Curriculum Statement of Intent
Curriculum Intent
At Alverton Community Primary School our intent is that our PSHE Curriculum ensures that every pupil receives a high quality PSHE and RSE education to best prepare them for the modern world, enabling them to develop and maintain good mental health, healthy relationships, mutual respect and tolerance for one another, economic independence, understanding consent and knowledge and skills to stay safe, both on and off-line.  That it gives children the knowledge and vocabulary regarding their body and healthy relationships; ensuring that children are better able to speak out regarding any safeguarding and child protection issues.  That our PSHE curriculum reflects the community and world in which we live in and instils a culture of respect in line with our core values.  That it supports children to develop:
Resilience
Self-esteem
Healthy relationships
Mutual Respect
Develop empathy and respect and tolerance for difference
Economic independence
Understand consent
Raise expectations
Risk management
Knowledge and skills to stay safe on and off-line
Knowledge and vocabulary regarding their body
Team working
Critical thinking
Improved life chances – including careers and healthy relationships
That children are better able to recognise and speak out regarding any safeguarding and child protection issues
That our PSHE and RSE curriculum reflects the community and the world in which we live in and instils a culture of respect in line with our core values.
We uphold the PSHE Association belief that through an excellent PSHE curriculum, children will develop the knowledge and skills to:
'embrace the challenges of creating a happy and successful adult life… that will enable them to make informed decisions about their wellbeing, health and relationships and to build their self-efficacy'
Implementation
At Alverton Community Primary School PSHE/RSE is taught on a weekly basis.
The PSHE curriculum is supported by the 'You, Me and PSHE' scheme of work.  This provides a clear and progressive PSHE  curriculum covering the key areas: 'drug, alcohol and tobacco', 'keeping safe and managing risks', 'mental health and emotional wellbeing', 'physical health and wellbeing', 'careers, financial capability and economic wellbeing', 'identity, society and equality'.  This scheme of work is ratified by the PSHE Association and ensures quality coverage of the PSHE curriculum with engaging lessons and resources.
Pupil voice survey is carried out in Spring 2 and a staff audit is carried out in Summer 2 to assess training and development needs within the subject.
We capitalise on links across the curriculum including, but not limited to: Science, Computing, R.E. and English.
Opportunities within assemblies and other school activities help support the PSHE & RSE curriculum, including the use of our Core Values.
PSHE in EYFS
At Alverton, children in EYFS develop skills that form a crucial foundation for later teaching of PSHE at KS1.  The PSHE curriculum in EYFS is largely covered in the following areas: Personal, Emotional and Social Development and Health and Self Care.  These areas are taught and modelled throughout the school day in areas of provision, circle and story time.
Our Impact:
Children's knowledge in each core area of PSHE and RSE builds and develops as they move through the school.
For ALL children to make good and sustained progress and attainment in this subject.
Children can articulate how the teaching within PSHE and RSE can support them throughout life.
Physical Education
Physical Education
Pupils have two hours of PE timetabled per week through which we develop the six areas of activity as set out in the National Curriculum – Dance; Games; Gymnastics; Athletics; Outdoor and Adventurous activities; Swimming. Children are given the opportunity to swim during KS2 and we aim for all pupils leaving the school to be able to swim at least 25m. All pupils also have the opportunity to complete the National Cycling Proficiency scheme in KS2.
Sports taught include football; tag rugby; netball; basket ball; kwik cricket and short tennis, as well as athletics. All pupils take part in a range of tournaments and sports festivals both within school between year groups and with other schools.
Religious Education
Religious Education
Autumn Term
We have all been very busy this term in our RE lessons, and have studied many different things.
In FS2 we have been learning all about Diwali, and because of the time of the year, Harvest.
As we move closer to Christmas we will look at the story of the birth of Jesus.
In Year 1 and 2 we have looked closely at the themes around Harvest and we too will look at the Christmas story.
Years 3 and 4 have looked at the 'Five Pillars of Islam' and Years 5 and 6 have studied 'Hajj and Other Sacred Journeys'. To inspire our learning we were lucky enough to be visited by Yesmeim. We all did workshops with her and were able to learn much more about Muslim culture. Years 3,4,5 and 6 will now focus on building on their knowledge of The Christmas Story.
We have celebrated another fantastic Harvest Festival at Alverton. Wonderful poems and amazing singing! The best part however, was the quantity of produce donated. Mrs. Fisher has collected this and it is all going to support the Northallerton Food Bank.
A huge thank you to all who came to celebrate with us,but more importantly, those who donated.
In the lead up to Christmas, as part of our RE topic, we were invited to be part of a Christingle service at the Methodist church. Not only were we thrilled to be part, of it we devised it ourselves. Year 1 performed poems, Year 2 performed a song, as did Year 3. Year 4 did a lovely reading, Year 5 performed the traditional Christmas story, but as a modern rap and Year 6 wrote and performed a 'five minute theatre' on a modern Christmas tale. Throughout it all, bible readings were read by the children. At the end we lit our Christingles and sang the beautiful Christmas carol 'Away in a Manger'. It certainly prepared us for the festivities to come.
Year 5 and Year 6 were lucky enough to have The Old Testament explained through a series of tales and signs by the charismatic 'Rev. Trev.'. The children thoroughly enjoyed learning and acting the main points from The Old Testament and hopefully 'Rev. Trev.' will return later in the year to teach us about The New Testament.