At Alverton Community Primary School we respect and value all children and are committed to providing a caring, friendly, and safe environment for all our pupils so they can learn, in a relaxed and secure atmosphere.
We believe every pupil should be able to participate in all school activities in an enjoyable and safe environment and be protected from harm. This is the responsibility of every adult employed by or invited to deliver services at Alverton Community Primary School.
We recognise our responsibility to safeguard all who access school and promote the welfare of all our pupils by protecting them from physical, sexual and emotional abuse, neglect and bullying.
At Alverton we put keeping children safe at the heart of all we do.
We are proud to be an Operation Encompass School
Operation Encompass is a police and education early information safeguarding partnership enabling schools to offer immediate support to children experiencing domestic abuse.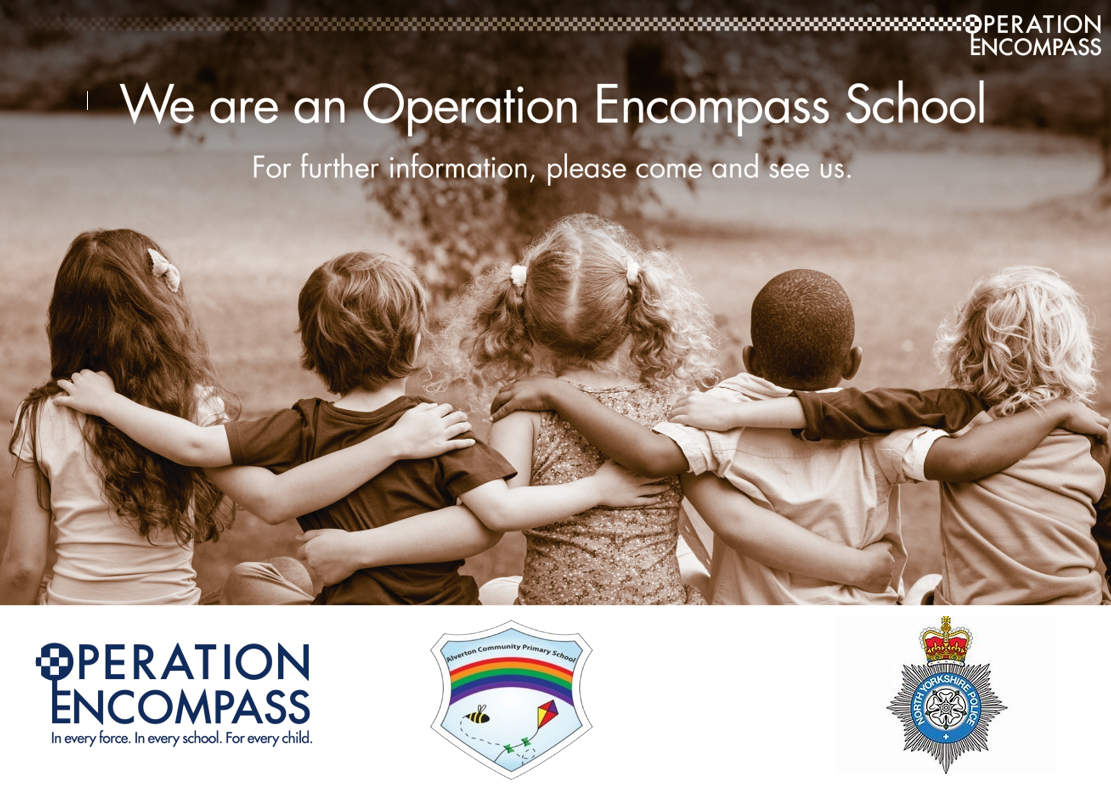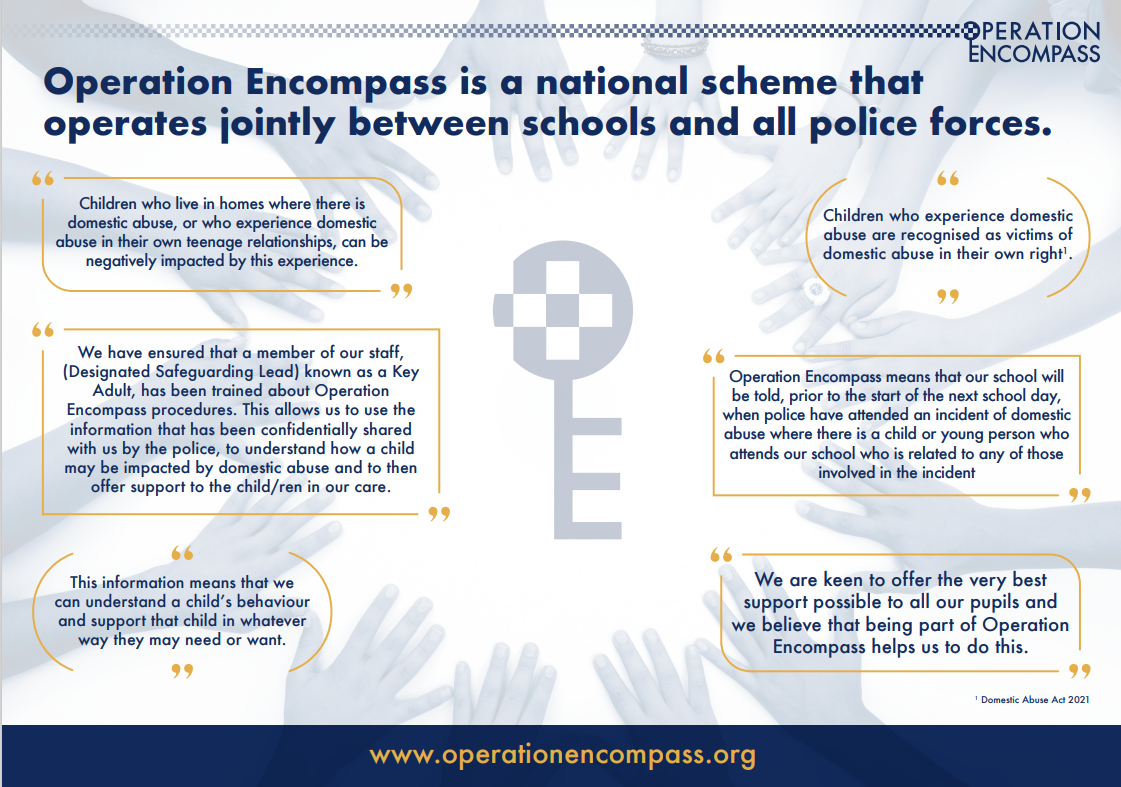 What to do if you are worried about a child
If you are worried about a child or have a question about Safeguarding, then please come and talk to us.
Designated Safeguarding Lead:
Mr Lee Matravers
(Headteacher)
Deputy Designated Safeguarding Lead:
Mrs Katey Lacey
(Deputy Headteacher)
Safeguarding Link Governors :
Mrs Sue Porteus and Mrs Beverley Peat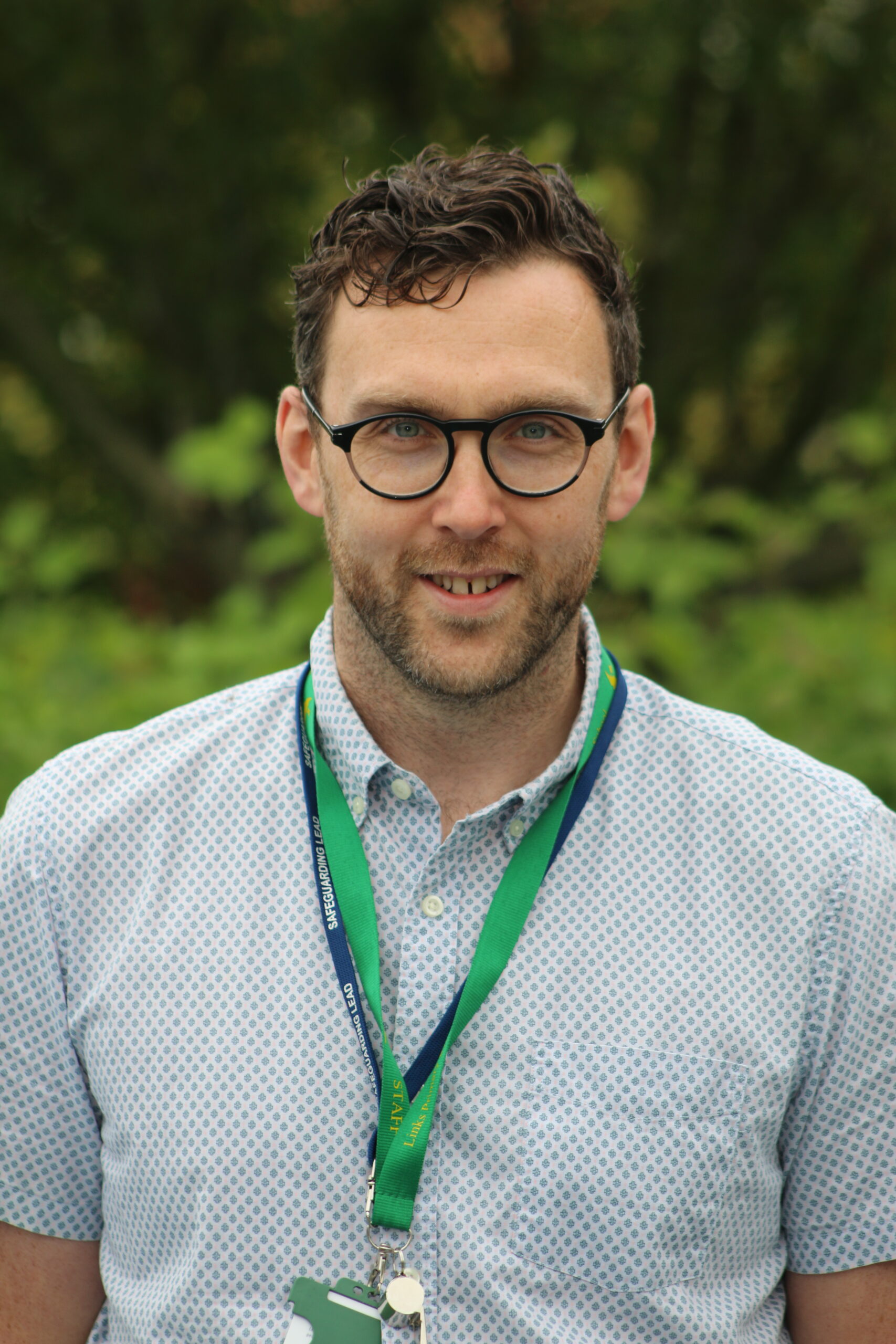 Mrs Katey Lacey
Deputy DSL
If you are worried you can also find useful information about what to do on the North Yorkshire Safeguarding Children Partnership Website.
This website has information about how to make a referral and what to do in an emergency.
Click the link below to visit the website.